Meet Peter B Richman MD MBA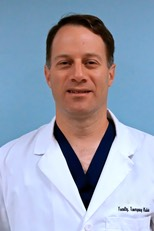 Peter has been involved in teaching personal finance and trading stocks for over 20 years. As an experienced university-level clinical researcher, he has applied the complementary skill sets of evaluating processes and data analysis to identify best practices within the financial literature for risk management of an investment portfolio. 
Peter has also dedicated countless hours to the study of technical analysis of the stock market. He previously studied under the well-known Wyckoff method trader David Weis, utilizing the principles of volume analysis to identify the hidden hand of large traders, institutions, and the computers that drive the direction of stocks. Peter has adapted these techniques into a unique trading style that includes use of pivots, price bar analysis, and sophisticated charting methods such as equivolume, Renko, and P&F. These methods are applicable whether you are a day trader, a swing trader, a position trader, or a long-term investor. As an experienced university-level, Peter understands best teaching practices for students to retain and apply information. The trading course videos represent a veritable "greatest hits" of educational practice and trading knowledge.
Peter holds a Masters of business administration from the WP Carey School of Business at Arizona. He was a co-founder of the internet firm MDChoice.com/ChoiceMedia.com that was acquired by major venture capital firms. Peter has been a strategic advisor to several successful medical device start-up technology companies. For several years, he ran a small investment advisory practice with a focus on physician clients. For over 25 years, Peter has worked on the faculty at several prestigious institutions, including the Mayo Clinic and Texas A&M University College of Medicine, where he has been involved in the didactic and clinical teaching of medical students and physician residents.